Kitchen Remodeling Services to Elevate Your Home in Columbia, Maryland
If you're looking to update your kitchen or need a little more in-depth work for a major renovation, you want the experienced team at American Kitchen Concepts, Inc., servicing Columbia, Baltimore, and the surrounding areas in Maryland. Our team consists of dedicated professionals who specialize in completing kitchen remodels and installs.
---
---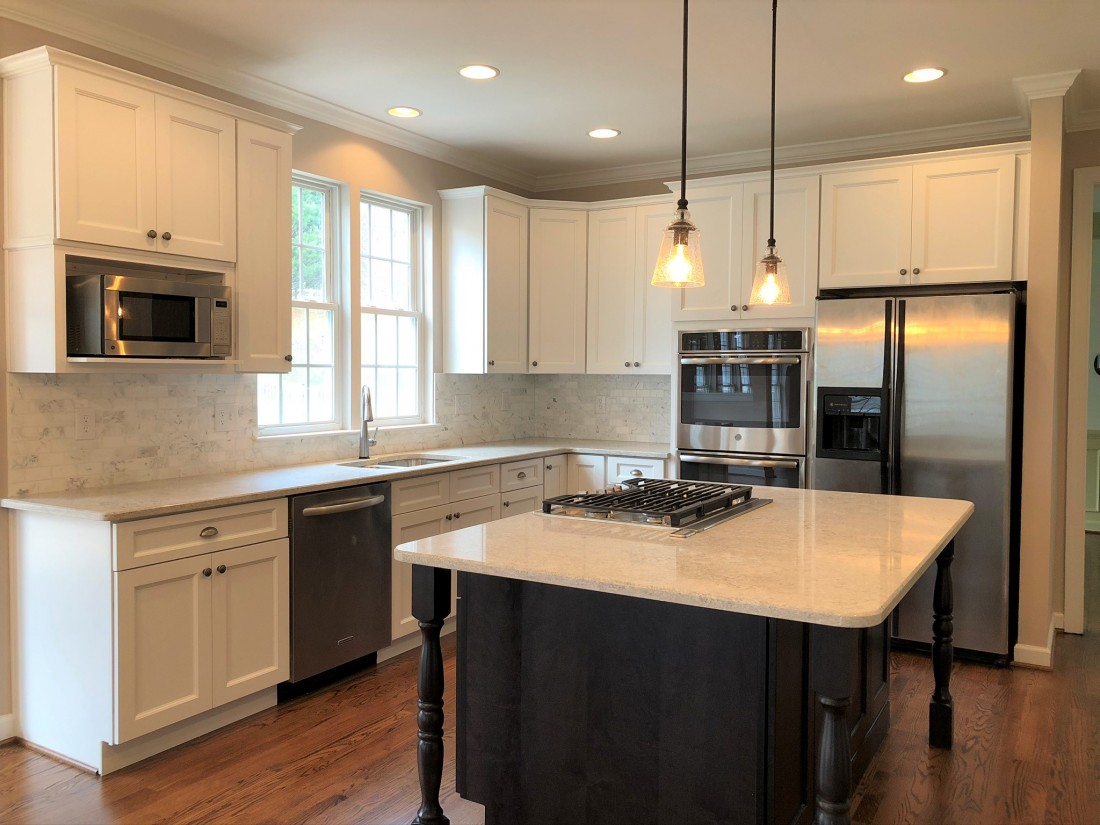 Customized Kitchen Renovation Services in Columbia, MD
Remodeling your kitchen can transform your home dramatically. As the heart of your home, kitchens are where families come together and create some of the longest-lasting memories. Let us make a more functional kitchen space for you by redesigning and taking full advantage of the room. Our experts will review the design and listen to your goals of the project. We will offer up suggestions on design and layout to meet your needs. Whether it is a total gut or minor kitchen remodel, we have you covered. We remove walls to open up the view or expand the kitchen into the next room. Either way, when we're finished, you will love the new design of your kitchen.
We Can Handle All Your Kitchen Remodeling Needs:
Cabinets
Plumbing
Countertops
Electric
Flooring
Painting
Appliances
Drywall
Backsplash
Removal of closets/pantries
Sinks and Facets
Removal of bulkheads
Lighting
Removal of non-load bearing and load-bearing walls to expand space
Carpentry
Our Kitchen Designers and Installers Respect Your Home, Your Time, and Adhere to All Safety Measures
When our kitchen installation team is in your home, you can feel confident that we will treat it and your family with care and respect. Especially in the world we live in today, everyone from our team that comes through your door will have proper safety equipment in place. We will put up plastic walls to seal off the kitchen to minimize the dust from the remodeling process. Our crew works diligently to finish your kitchen remodel on time without going over your budget. With constant updates and thorough communication throughout the entire project, our only goal is to transform your kitchen into a space for you and your family to love.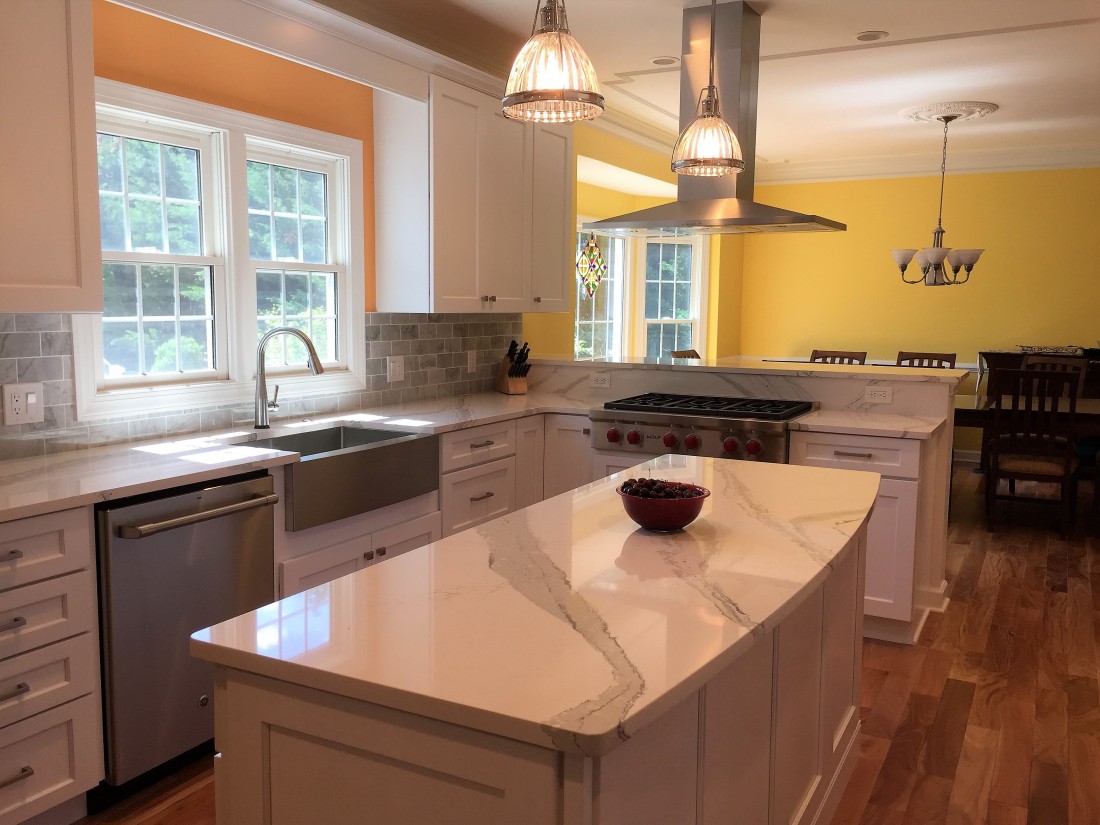 Renovate Your Kitchen Faster by Hiring American Kitchen Concepts for Kitchen Design and Remodeling Services
We are Columbia's kitchen renovation and remodeling experts. No matter what type of design aesthetic you have in mind or what functional requirements your family needs, American Kitchen Concepts can not only bring it to life, but we can do a complete kitchen remodel as quickly as 2.5 weeks. To schedule a consultation with one of our seasoned kitchen designers, we encourage you to call our office or fill out the lead form at the bottom of this page. We look forward to working with you!