From Kitchen Design to Installation, We Do it All for Central Maryland's Kitchen Remodeling Needs
American Kitchen Concepts Inc. is a full-service kitchen remodeling company that serves the Baltimore–Washington Metropolitan Area. Our reputation as the leading kitchen remodeling contractor in the greater Baltimore area is based on our superior customer service, attention to detail, superior quality, and unbeatable value. We offer semi-custom and stock cabinets as well as granite and quartz counters. We also offer flooring options from luxury vinyl to hardwoods, to ceramic and porcelain tiles. As we transform each kitchen into a masterpiece, it's done with the utmost honesty and integrity. When you need your whole-kitchen remodeling project to be done right, you need to call American Kitchen Concepts.
---
---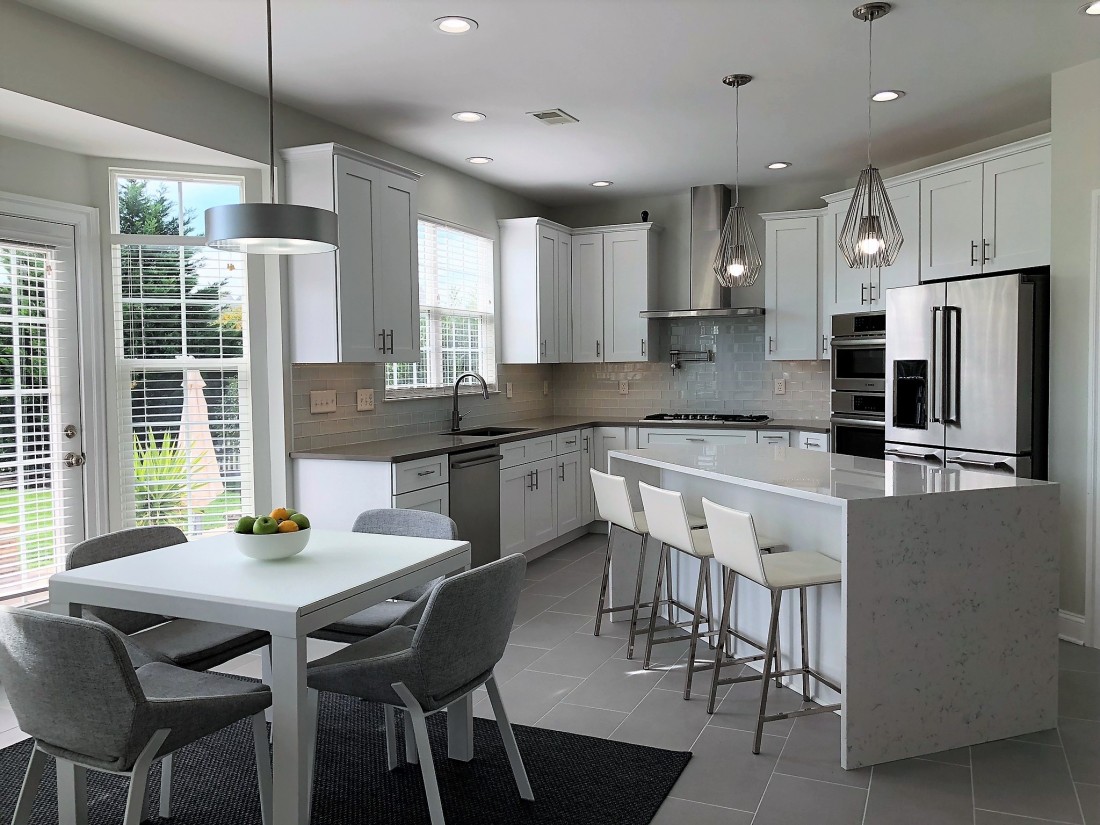 With Three Decades of Kitchen Design Experience, We Help You Avoid Potholes on the Road to Your Perfect Kitchen
Kitchen design has been a passion for the owner, Dan Millard, for over thirty years. We take a very hands-on approach when it comes to measuring your kitchen, creating a concept that matches your vision for the new design, and seeing the installation and finishing touches all the way through. Throughout the process, our owner will be in constant contact with both the homeowner and the install team throughout the project so the outcome exceeds the expectation. All of this ensures your kitchen is designed and executed to the highest quality standards, and you get outstanding customer service throughout the entire process.
---
---
We Remove all Barriers in the Kitchen Remodeling Process to Allow You to Focus on Getting the Results You are After
It starts with a convenient time for you. If that means day or evening, we have you covered. We will review the differences between stock and semi custom cabinets, then pick your cabinet style that fits your style and house and finally the finish. We then move into the countertop selection process where you learn the differences between granite and quartz counters and make your selection. Building on that cabinet and counter selection we coordinate a floor, backsplash, sink and faucet and in a short while you have selected your new kitchen in the convenience in one location. Everything with the exception of your appliances can be selected in our showroom.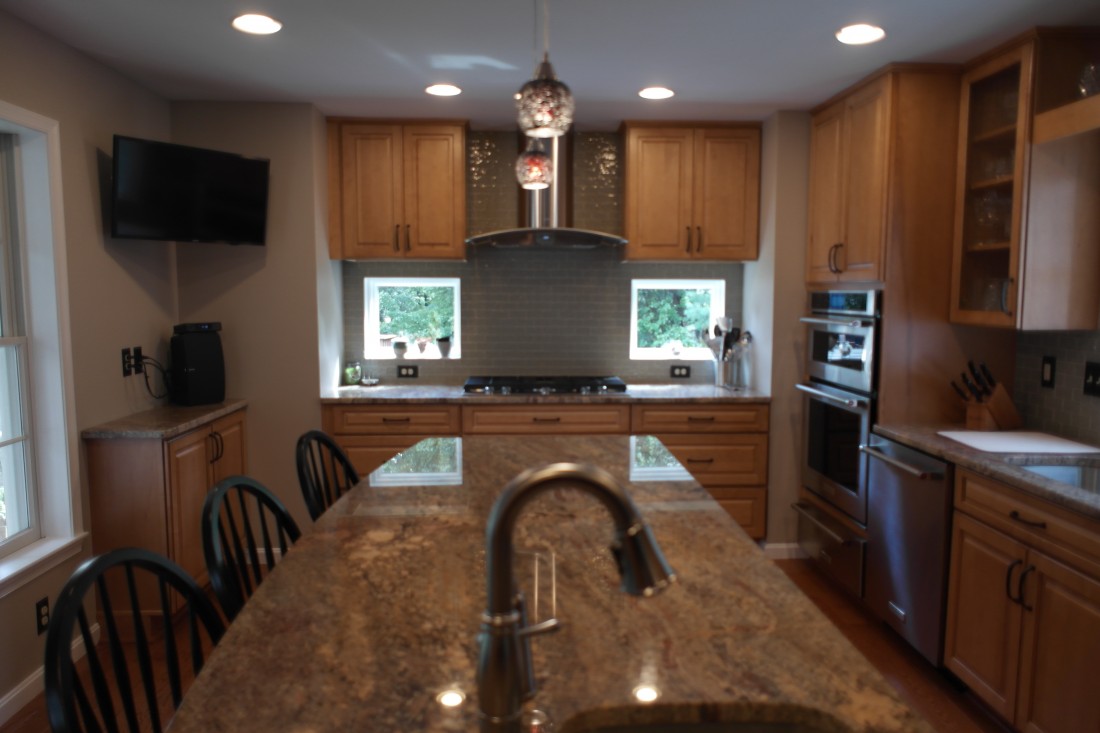 Discover How We Can Complete Your Kitchen in as Quickly as Two and a Half Weeks:
A dedicated team is assigned to the project from start to finish.
Our team only works on your kitchen – you have our full attention.
The company owner will be on-site regularly reviewing the process.
We keep you informed every step of the way
We only use the most reliable and dependable suppliers, and we don't start until we have the materials.
There is constant communication between the office and the installation team.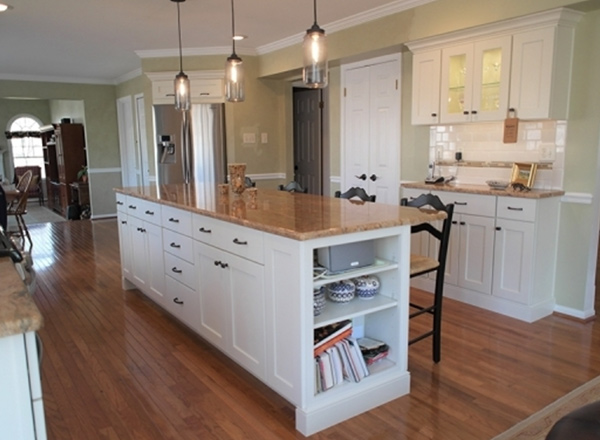 Where Do I Start with My New Maryland Kitchen Renovation?
The first step towards getting your dream kitchen is to contact us to schedule your first appointment at our showroom. Our commitment to fast, accurate service means you will have a new, complete kitchen in as quickly as two and a half weeks! For more information about our kitchen remodeling process, call our office or fill out the lead form below to request a private, one-on-one consultation with our owner, Dan. We look forward to speaking with you about your vision!