Expert Kitchen Remodelers in Ellicott City MD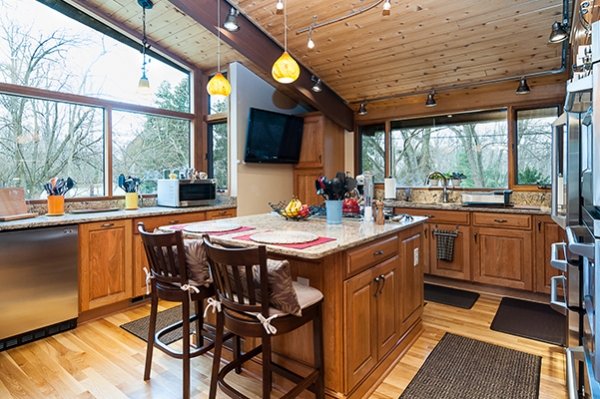 American Kitchen Concepts is Ellicott City's leading kitchen remodeling contractor, providing full-service kitchen renovation services to homeowners in the area for over 20 years. We take pride in offering a full service solution for designing and building the ideal kitchen for your home, all at fair and honest prices that can work for any budget. Simply put - our client satisfaction and high level of service is second to none. And when we see the joy on our client's face when the project is complete, it makes all the hard work and long hours worth it!
Bring Your New Kitchen to Life
Our service offering is extensive, ranging from new construction to remodeling, renovations, and more!
Cabinets
Countertops
Flooring
Appliances
Backsplash
Removal of closets/pantries
Lighting
Painting
Drywall
Electric
Carpentry
Sinks & Faucets
Plumbing
Removal of bulk-heads
Removal of non-load bearing and load bearing walls to expand space
Three Week Turnaround!
We have only one team assigned to the project from start to finish.
We will work on-site for eight hours a day.
We will only be working on your kitchen -- you have our full attention.
We only use the most reliable and dependable suppliers, and we don't start until we have the materials.
There will be constant communications between the office and the installation team.
The company owner will be on onsite regularly reviewing the process.
We keep you informed every step of the way.
Testimonials
"American Kitchens turned out to be what I was looking for - a small company, neither too big (big box stores) or too small (only one or two person operation). Dan Millard made himself available as soon as I answered his initial call. He listened to my going-in concept and provided computer drawn pictures of my future kitchen from all angles. We refined the concept together. I thought his offerings of cabinets, tile and counter tops the right variety for me to pick from - not so much to be totally confusing but enough to satisfy a broad variety of tastes. The work team of Don and marlin was first rate and hardworking and cat tolerant and totally trustworthy. The work was excellent and done on time - a little over two weeks since I had some work done in the family room and substantial work in the laundry room, too. I love the results." - Elizabeth G. Columbia, MD
Contact us
today for a free estimate on your next kitchen remodeling project!